Thank you for visiting the home page of Eiji Ichinose, Certified Tax Accountant.
I started Tax Accountant Office in March 2021, after having worked mainly in a banking group in addition to managing the Finance Department of a firm listed on the First section of the Tokyo Stock Exchange.
It can be difficult for people who can't read Japanese to start a new business or to grow it further in Japan.
Besides the Japanese tax system that annoys even the Japanese, you are required to handle a wide range of business issues.
Having a reliable partner, who can communicate in English and understand your underlying objectives for each transaction what
you want to achieve, will concentrate on your business with keeping tax compliance to maximize benefit.
I lived in the United States and the United Kingdom for four and a half years.
I thank the people who supported and helped me during those days.
I sincerely hope to pay it forward by contributing to your proper tax management and improving your business operation with my experience.
I am looking forward to working for you.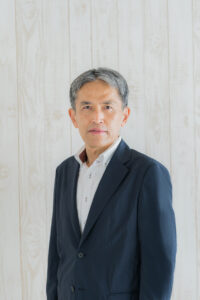 New articles
Work Experience & Education
Work Experience
March 2021-present
Ichinose Eiji Certified Tax Accountant Office
License No. 142908
2019-2021  The Japan Research Institute, Limited, wholly owned by Sumitomo Mitsui Financial Group, Inc
Corporate staff of the Research & Consulting Division
2012-2019  Hibiya Engineering, Ltd. (Facilities engineering firm, listed on the First Section of the Tokyo Stock Exchange)
The latest position was Director of Finance Department for three years, as Senior Executive Officer
1983-2012  Sumitomo Mitsui Banking Corporation
I had engaged in
(a) Corporate research services, including in the bank's London and New York office
(b) M&A advisory services,
(c) Corporate business promotion,
and (d) Corporate revitalization business.
Education
1987-1989  Graduate School of Industrial Administration, Carnegie-Mellon University
1983-1987  Kyoto University: Bachelor of Economics
The Services
I mainly support solo proprietaries (kojin-jigyou) in Japan.
I appreciate your understanding.
Tax return
Individual income tax return
Consumption tax return (if necessary)
Other services
Bookkeeping
Preparation of application and notification forms to be filed with tax and other authorities
Tax agent for non-resident
Tax and business-related counseling
General indications of the fees
The fees vary according to the complexity of the business.
Please see below for a general indication of the fees.
Please feel free to ask for an estimate.

1 Filling of individual income tax return
Basic fee (this is charged for all types of income)  JPY40,000
Basic fee for filing to receive the 20.42% rebate on the national pension lump sum withdrawal JPY40,000~
Basic fee for filling a post-due tax return JPY100,000
Additional charge for each income
| | |
| --- | --- |
| Payroll income | No additional charge |
| Business income | Separately estimate |
| Income from real estate (Japan) | JPY30,000~ |
| Others | Separately estimate |
2 Other services
| | |
| --- | --- |
| "Spot"(onetime) Tax and business-related counselling | JPY11,000 per hour. |
| Bookkeeping | JPY20,000~/month |
| Tax agent for non-resident | JPY40,000~/year |
Contact Form
Open hour: Mon – Fri 9:00-17:00
…………………………………………………………………………………………………
Eiji Ichinose Certified Tax Accountant Office
Eiji Ichinose, Tax Accountant
URL    https://ichinotax.com (Japanese)
…………………………………………………………………………………………………